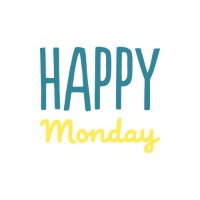 Hello everyone, and a happy Monday to you all!
We hope you're all ready for another week of home learning! Here is today's update.
First of all, we are pleased to announce the results of last week's Scavenger Hunt! Our end of year totals are going to be record- breaking for each house, after adding all these points on. There's less than 2 weeks left until we announce the results for our House Shield. Who knows, there may be another chance to earn some house points before then too! Here are the Scavenger Hunt results-
1st  Trinity with 11 180 points!
2nd  Drummond with 8560 points
3rd  McDonald with 6740 points
4th  Pilrig with 6700 points
Well done to Trinity! You're doing really well at these lockdown house events!
Miss Clark has another fab resource to share. These are brain breaks suggested by 'Mentally Healthy Schools'. They could be useful to help children to take a break if they are spending long periods sitting doing home learning. The ideas were originally created for using in the classroom but can easily be adapted to use at home with your child/children.
Sadly, we are able to announce today that our annual trip to Lagganlia Outdoor Centre in September has officially been cancelled due to COVID-19. We are all deeply disappointed that this has had to happen, but understand the reasons why this would not be possible. We hope our P6 pupils are not too disappointed, and we'll get our thinking caps on to try and see if we can replace it with a similar, socially distanced event at some point next session. We will be sending information out to P6 parents to organise refunds once we receive this from CEC.
Finally, we hope our P7 pupils have fun this Tuesday to Thursday, when they will be having their virtual 3-day 'visit' to their new high school. We know it's not the same as actually being there in person, but hope the alternatives provided by the high schools are good fun and enjoyable for you!
That's all for today folks, stay safe!
Mrs Venn, Mr Borthwick, Miss Bradley and Mrs Gowans