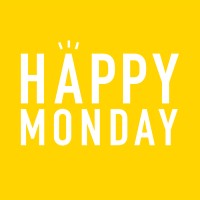 Hello everyone, and a happy Monday to you all!
It's the last week of term before we break up for summer, but there's still time for lots of fun and learning to happen!
Today Mrs Gowans has sent out a letter with information about staffing at Broughton for next year. Here it is in case you missed it-
Broughton Staffing Update- Mon 22nd June
As Mrs Gowans mentioned in her letter, we have a number of new staff next session. Because it's been so long since we were all together in school, some teachers have made a 'Welcome' video for their classes to introduce themselves, and some have photos to share of their learning space too. They'll be posted on the website later today, so look out for them!
We were sad to read of the official cancellation of the Edinburgh Marathon Festival at the weekend. It had been rescheduled for early September from May, but that time has also, understandably, been considered  unsafe for such a big event to go ahead. If you had registered for the EMF, make sure you log in to your account, as there are a number of options available for you , including transferring your registration to next year. You have until 31st December 2020 to make your decision!
This week we have our exciting virtual trip to Edinburgh Zoo tomorrow, so hopefully you have been able to do the prep tasks. They're not essential to you taking part in the trip though, so look out for a guide to the trip in tomorrow's home learning. There also won't be any other home learning tomorrow because of our trip!
Auditions are also ongoing for a virtual Broughton's Got Talent! Simply post your video on Teams and then a poll will be held to choose finalists- Mrs Gowans will be the judge!
It's our P7 pupils' last week of primary school! We have made some plans to give them a couple of special virtual and socially distanced events to wish them well for high school. Timeslots and information has been sent out for these- we look forward to them!
Mrs Venn has found a lovely resource to share. It's a Building Resilience alphabet- you can find it by clicking the link below-
Finally, here are some home learning resources from the British Council, introducing learners to some important global issues and goals for sustainability.
That's all for today folks! As always, stay safe!
Mrs Venn, Mr Borthwick, Miss Bradley and Mrs Gowans